WOOW: wood, history and the future
The creativity of a family, a path that reinvents itself
The endless regeneration of WOOW products represents more than a design concept: it is a family style, an unmistakable trend that swings between the timeless charm of wood and a forward-looking vision of the future.

The 30 years' experience of the founder company SedilCurvi has risen to the challenge of contemporary lifestyles, while maintaining the family ties that have always supported it.
"The desire to create something in a changing time prompted us to look for something that went beyond what we were used to, yet still reflected our identity."
Roberto Battistutta, Founder
One story, three generations
SedilCurvi, the company that created the brand WOOW, started in 1983 in an old spinning mill, with the entrepreneurial spirit of Grandpa Giuliano, who specialised in the creation of wood and curved products since the 1970s.

Through continuous changes, acquisitions and expansions, the business moved to the artisan area of San Vito al Torre (UD), handing down the torch one generation after the other, from Giuliano and his wife Silvana to their children Roberto and Moira, and their grandchildren Samantha, Nicole, Chiara and Linda.
A product concept to be recreated over time
The WOOW brand was created as a product line that allows people to be together, a concept that responds to the desire of every member of the SedilCurvi family: to continue to create and recreate themselves over time.

WOOW postural wooden seats are designed by Stefano Bettio and give concrete form to the company's desire, imagining new multilayer finishes and injecting new lifeblood of inventiveness into the lifestyles of the newest generations.
Values to cherish
01
Family
The unbreakable bond that represents union and hospitality, whilst being different in spirit and inclination. A value that is the origin and goal of WooW.
02
Naturalness
The chemical-free product line makes WOOW a synonym for complete circularity and naturalness. Vegetable-based paints and oils protect the wood without covering it, to bring out its characteristics.
03
Freedom
A challenge to isolation, reaching out towards a reality of collaboration, inclusion and above all the freedom to finally be what you are, where and how you want to be.
Generative future visions
WOOW's future vision encompasses all ages, places and experiences. When we look forward, we find something that allows us to be together, believing in the potential of today and tomorrow. The peace of a rediscovered domestic and collective warmth becomes generative.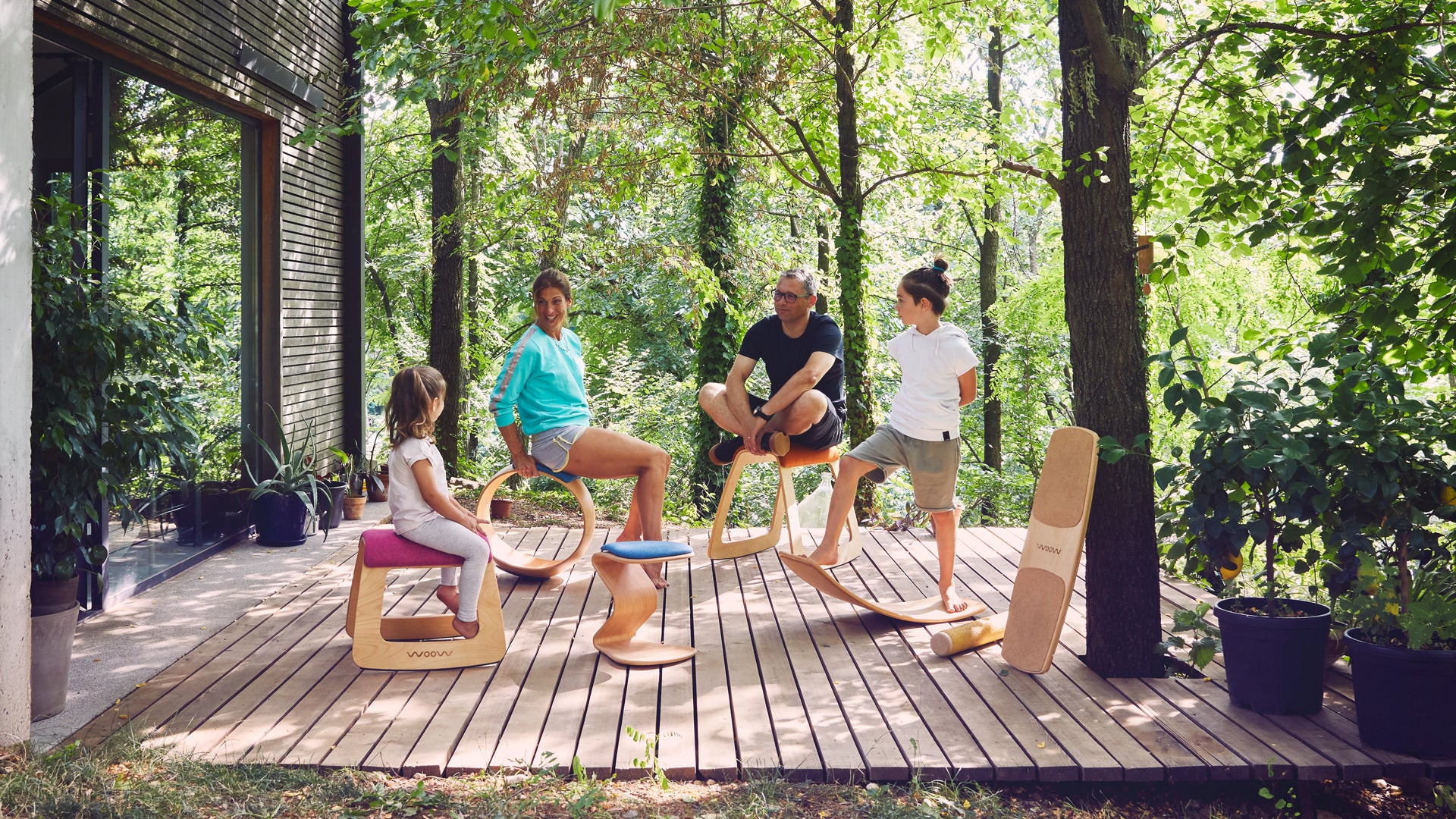 A choice of life that interfaces with the local area.